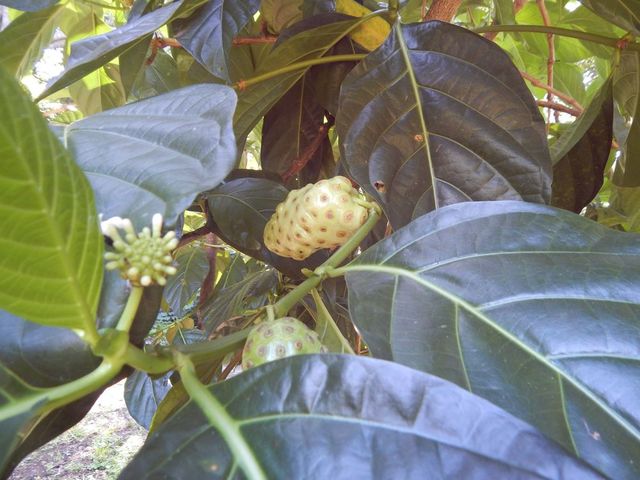 About this tropical fruit
The Noni tree grown in the Pacific Islands produces a fruit that can be cooked or eaten raw. It contains large black seeds but does not taste or smell the nicest. I have tried eating it and the taste is not desirable however if it helps with cancer I'm all in. The fruit is indigenous to South East Asia, Malaysia, India, South America, and can also be found in Costa Rica. Usually the fruit is mixed with other juices to create a more appealing taste. Like many fruits the Noni can be used for animals to eat, the leaves as a vegetable which also contain protein, and the seeds can be roasted and eaten. So it has many uses and leaves nothing to waste.
The tree in flower & producing the Noni fruit
How does the Noni fruit help fight cancer
Noni used as a herbal medicine helps to fight cancer. The fruit helps by killing cancer cells & also helps prevent the spread of the cancerous cells. The Noni helps to stimulate the white blood cells in your body with your immune system. On our nature tour to La Roca we visit the Monkey in their natural habitat and we are fortunate to be able to show our client the tree and see the fruit.
When ripe the Noni will have a yellowish color
Resources: